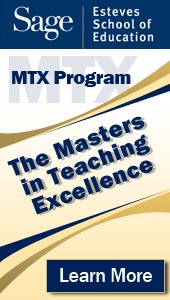 Welcome to Teachers Continuing Education! Because we never stop learning!
Teachers Continuing Education helps teachers and educators find information about affordable continuing education courses, workshops, and conferences. Review our list of Colleges and Universities offering courses for Continuing Education Unit (CEUs), Professional Learning Unit (PLUs), Professional Development Unit (PDUs), Clock Hours, Undergraduate credit, or Graduate credit.
Find out the specific requirements for teacher certification and renewal for your state. Each state has unique requirements for teacher licensure or certification. For information about the requirements in your state, click here and choose your state.
If you have comments or suggestion for education topics on our blog, leave a comment or some feedback to make this website an even better resource to meet your or other educators' professional development needs. Please contact us. We would love to hear from you!
Masters In Teaching Programs
Keeping pace with this online enrollment trend the Esteves School of Education at The Sage Colleges in Troy, New York is preparing highly effective leaders, educators, teachers, school counselors and clinicians who support, encourage and create learning environments that meet the learning needs of all students; who strive to include students with disabilities with all necessary supports; who value diversity; who are reflective; and who are knowledgeable about best practices by offering a variety of degree and certificate programs online.
Click here for a complete listing of Sage online degree and certificate programs.

Early Childhood Education
Student Feedback
---
Latest Education News
Principal forbids students from speaking Spanish
Dec 4, 2013 01:35 PM



Mo. education committee releases report
Dec 4, 2013 01:35 PM



Ritz, school board members meeting with mediator
Dec 4, 2013 01:35 PM



Elections lead to mostly new Atlanta school board
Dec 4, 2013 01:35 PM



The Learning Network Blog: What Are the Best Things You've Read, Watched, Heard or Played This Year?
Dec 4, 2013 10:05 AM
Which Times culture category interests you most? What movies, books, music, t...


The Learning Network Blog: Test Yourself | Math, Dec. 4, 2013
Dec 4, 2013 09:18 AM
Can you calculate the odds of debris from a falling satellite hitting you? &n...